Insights from Bottlerock's
First Cannabis Beverage Partner
Date:
June 1, 2022
The Growth of the new Cannabis Consumer is Very Real and the Future is Bright
As entrepreneurs in an industry that is constantly evolving, we so infrequently get to see the validation of our beliefs in real time. We believe in the potential of the industry and we see the rapid growth, but we sometimes lose sight of the greater opportunity as new people discover cannabis every day. Bottlerock was a great reminder of how broad the cannabis consumer base can be and the genuine curiosity and desire to integrate cannabis into their daily lives. The one unequivocal takeaway was that a future that includes a glass in your hand drinking a cannabis beverage opens up a whole new world for people to experience cannabis with. We spent 3 days hearing from a flood of people about how excited they are for that world to be a part of their lives.
So much time is spent archetyping the typical cannabis user and what they look and act like. Our resounding experience this weekend was that they look and act like everyone around you. They are brought to cannabis for a multitude of reasons. From young men and women who want to have an option to alcohol that is experiential to festival goers from older generations looking for something easier on their body and countless others who simply prefer the experience to alcohol. Thousands of people brought their own reasons for consuming cannabis as they engaged with us and they spanned all ages and demographics, all sharing their excitement for cannabis presented in an innovative and fresh form.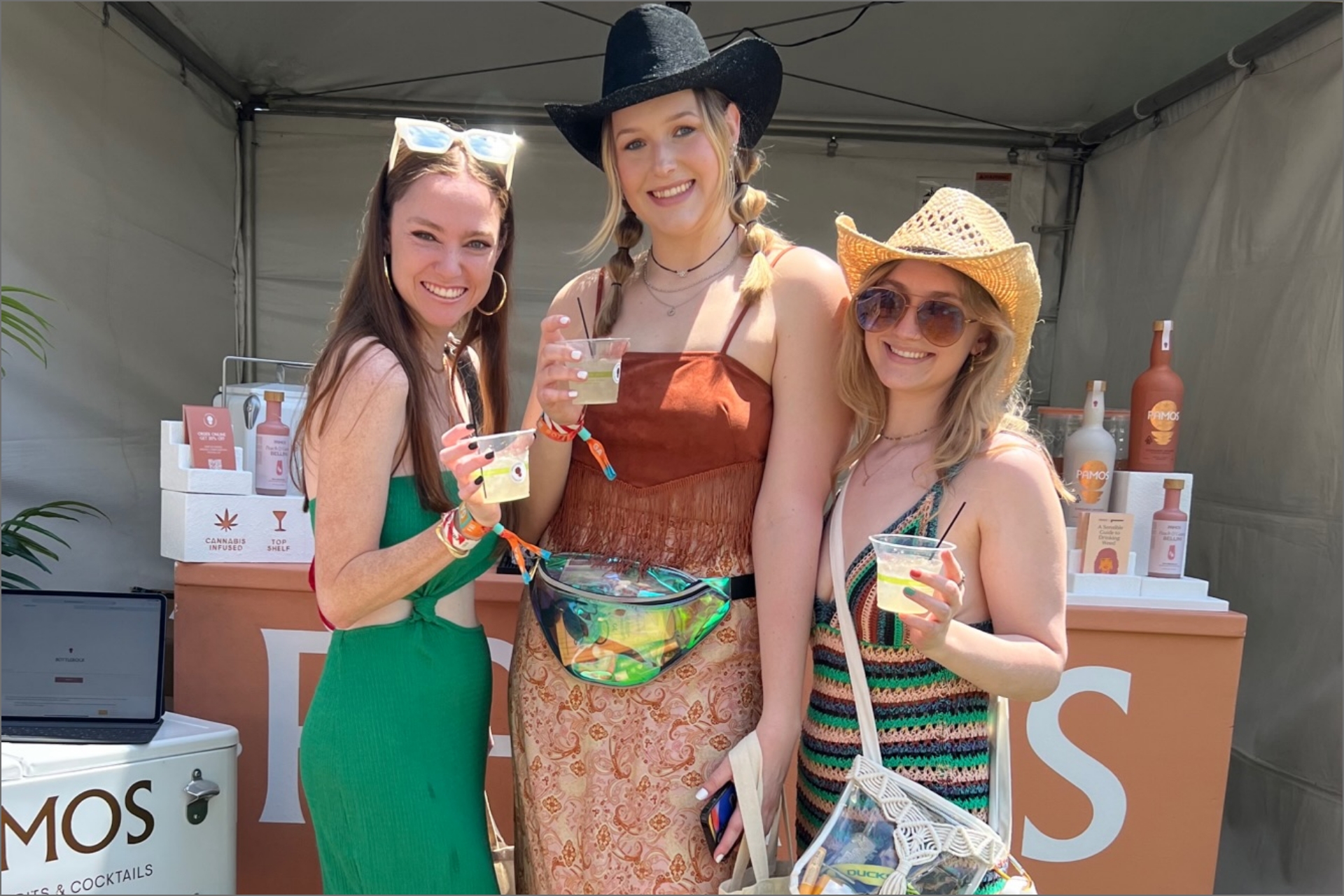 The opportunity to be selected as the first cannabis beverage sponsor for Bottlerock was one we took with eyes wide open. From the simple unknowns like "how will we keep all the ice cold" to pioneering brand communication not knowing what the response would be to an unknown product in a setting historically dominated by beer, wine and spirits brands. What we were not prepared for was the outpouring of people showing up at our bar with genuine curiosity, extreme excitement, and shock that they could consume cannabis in the form of a cocktail…not a seltzer…a cocktail that they could enjoy like they do a traditional margarita on a hot summer day. Despite cannabis still being treated as though it is not legal (it very much is in California if anyone needs a reminder), we had over 1,500 people join our club to be updated on future events, new releases and ensure we stayed at the top of their minds. We served well over 3,000 mocktails and had so many people willing to go through the process of purchasing offsite despite the operational (regulatory) challenges. We leave Bottlerock with complete conviction that we are on the precipice of cannabis beverages exploding onto the scene across our broader culture. It gives consumers everything they look to get out of alcohol – relaxation, socializing, acceptance (you fit in) – without the drawbacks. That was undoubtedly the biggest draw as we sampled and educated. Make no mistake the last steps to get us around that corner of broad adoption is not customer demand nor excitement, but simply the accessibility for people to discover and try the product.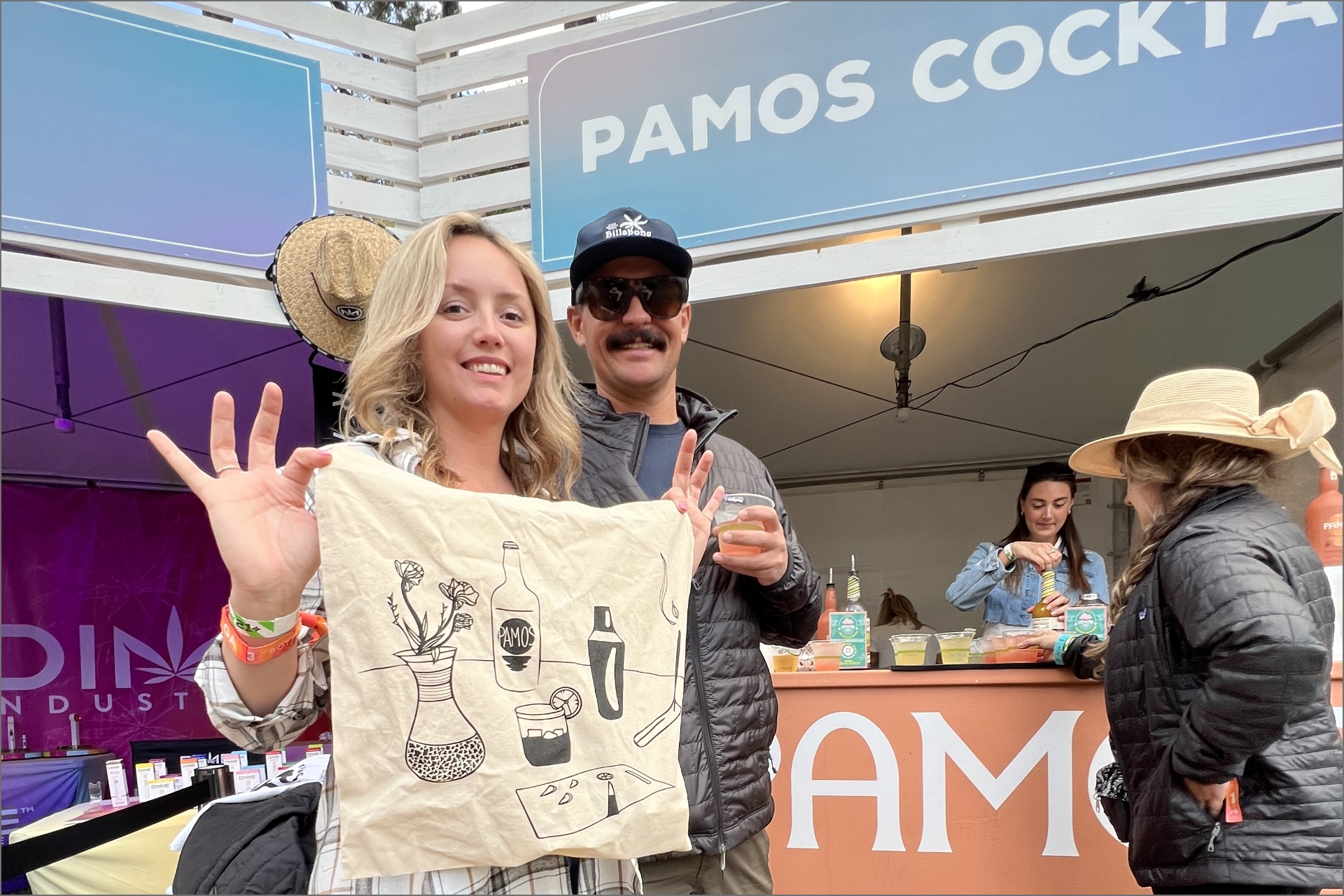 "Cannabis Culture" is now Cannabis AND Culture
We treat cannabis like it is something we are still trying to figure out. While this incredible plant does have so much more to offer as we begin to provide researchers access to study it, we do not need any more evidence on the recreational side. The truth is cannabis has been intricately tied to so many aspects of our culture long before lawmakers decided to join the party. From Woodstock and Coachella to artists making their music at home with friends, cannabis has always had a seat at the table when music is involved, and the same goes for art, entertainment and almost all aspects of our culture. With the constant evolution of forms of consumption, cannabis is even more approachable in these cultural environments it has long been part of, with beverages, that mimic the form factor and onset time of alcohol, positioned to lead the way. It is time for us to acknowledge that so many parts of our popular culture were created with cannabis as a building block and begin to treat it as an opportunity for everyone involved.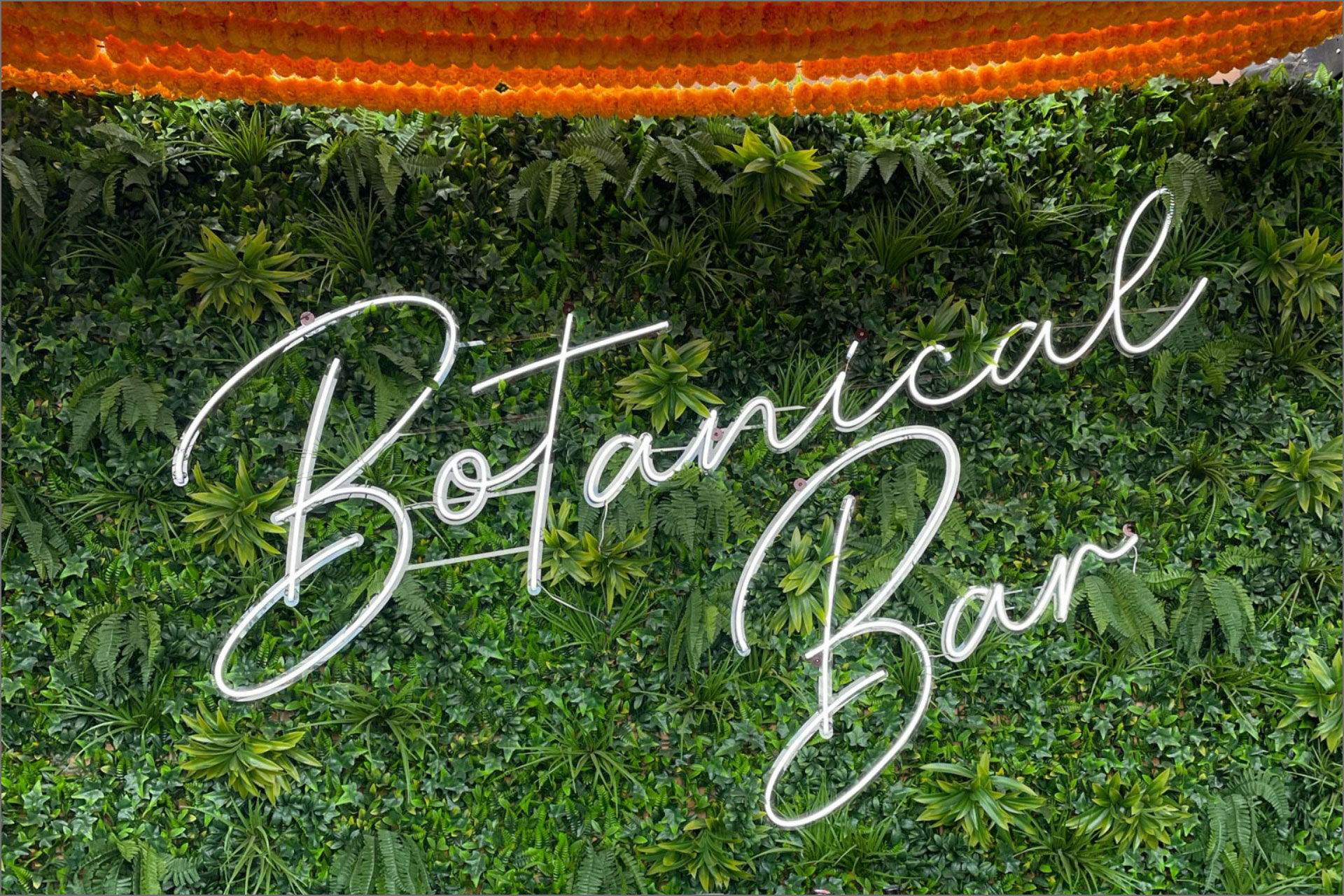 Our Work Together Towards Change Continues
Somewhere in the midst of the thousands of people bringing their excitement to our Cannabis beverage experience and asking us questions, it became very apparent how widespread the confusion is when it comes to understanding why cannabis is treated differently than alcohol. We made a commitment to not complain about this through the event as this is the industry that we decided to be a part of and one we intend on being part of finding the solutions in. The consumers however made no such commitment and expressed their frustration loudly. You can drink endless $20 margaritas, but to get a micro dose cannabis beverage to enjoy with music, you need to jump through a three-ring circus set of hoops. With such positive public sentiment, it is time for change, and we see that change happening.
To the thousands of people who came to see us this weekend and shared in our desire to see Pamos Cannabis Spirits and Cocktails served everywhere possible, we thank you!! We will continue to show up, amplify your voices and be a part of the change that we all see coming.
David Mukpo
CEO / Co-Founder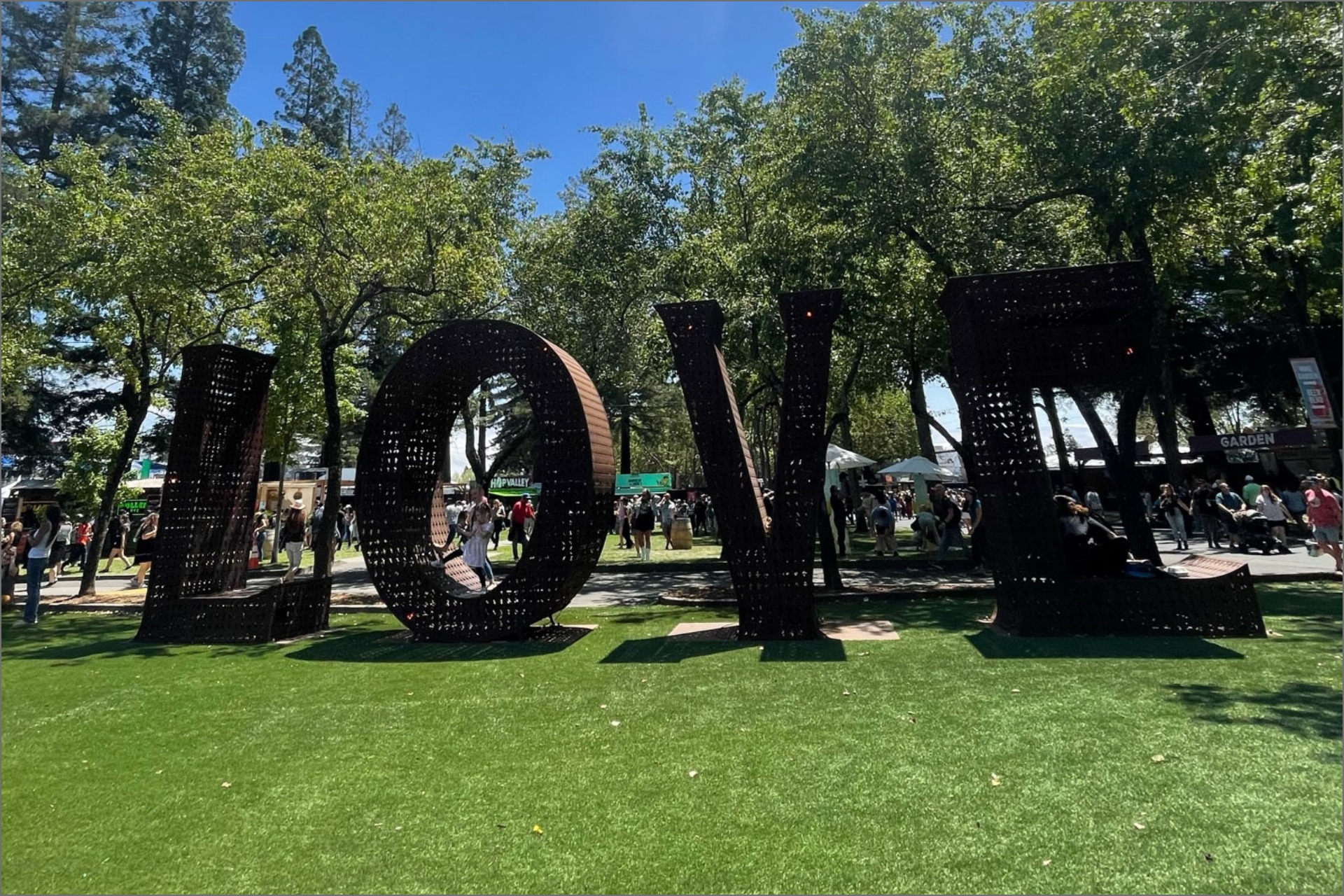 "As the summer season kicks off with a renewed vigor for in-person experiences, cannabis brands will be embedded in food festivals, live concerts, comedy shows, retail popups and other heavily-trafficked activations like never before."
READ MORE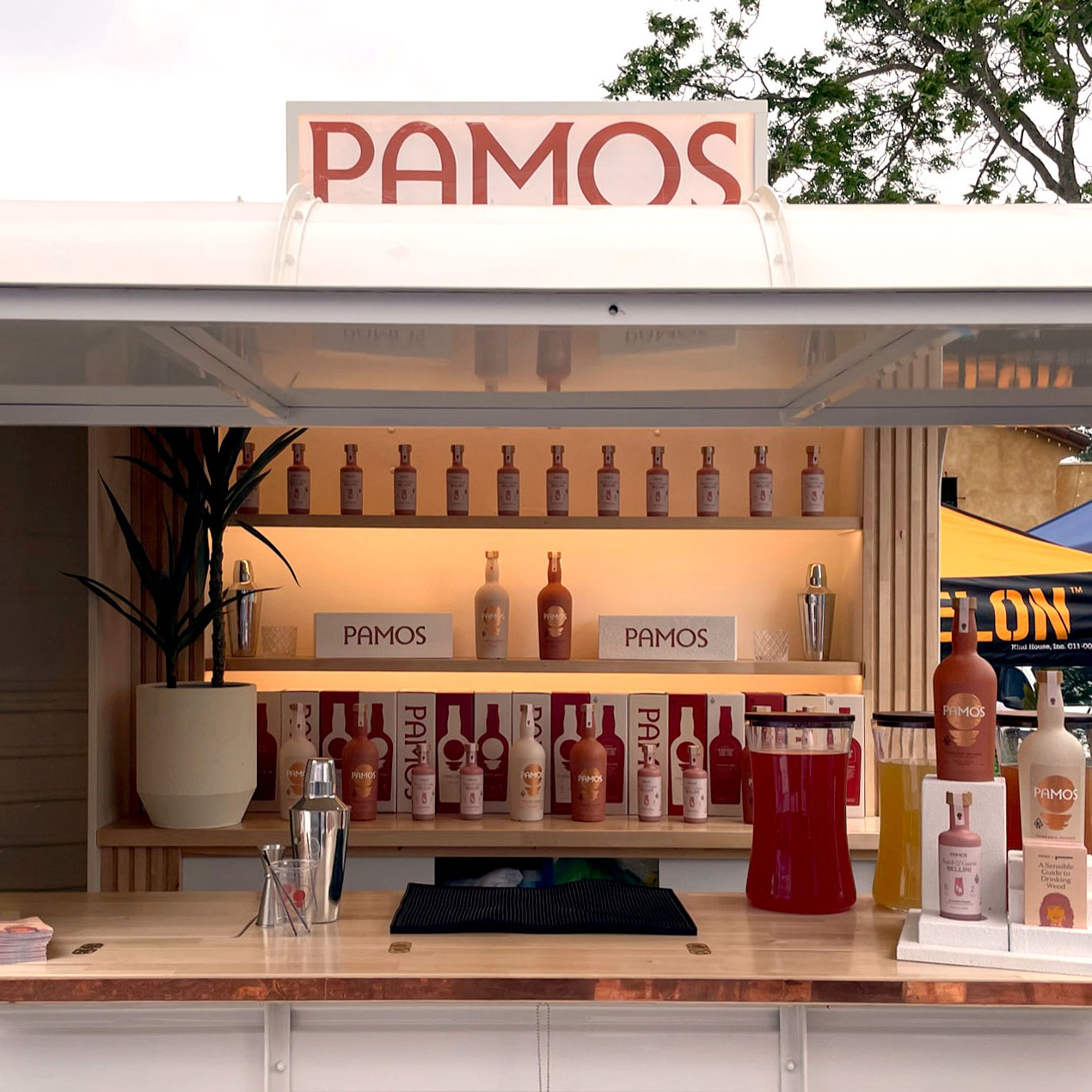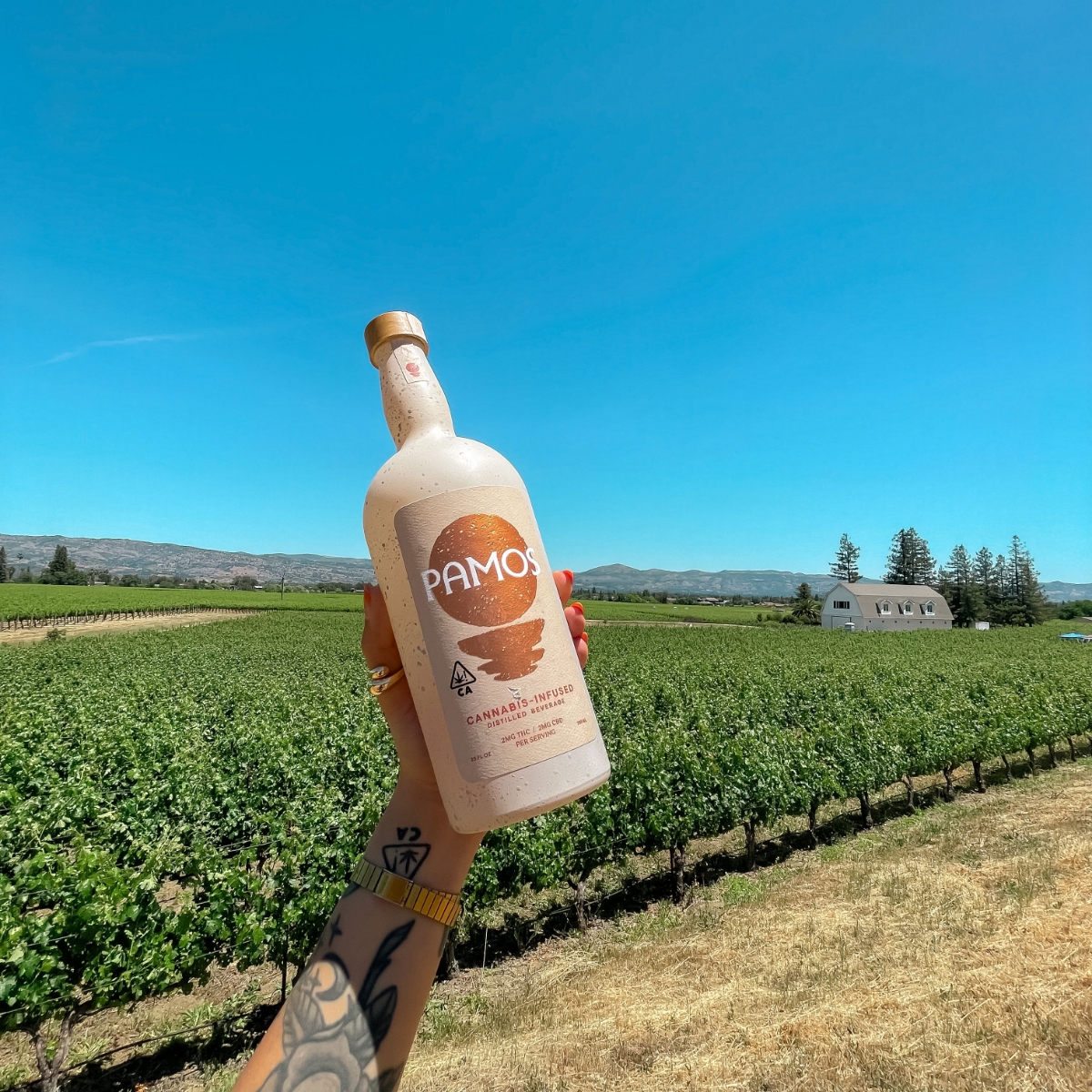 NEXT-DAY DELIVERY

IN CALIFORNIA

Didn't get a chance to pick up Pamos on-site or looking to purchase more? You can order online and get complimentary next day delivery, or find a local store near you.